In summer, an activity that each and every Architect living in London must do - is visit the temporary summer pavilion in Hyde Park. With the sun beaming in all its glory early this summer, this year's pavilion has provided us a clever and intriguing contained structure that is a perfect shading space, by using a traditional Mexico 'breeze wall' to bring in a cool breeze in this heat.
This year, the selected architect is a Mexican-born architect Frida Escobedo. At 39, she is the youngest architect ever to be granted the commission, and only the second female architect to display their work for the London Serpentine. (First one being Zaha Hadid)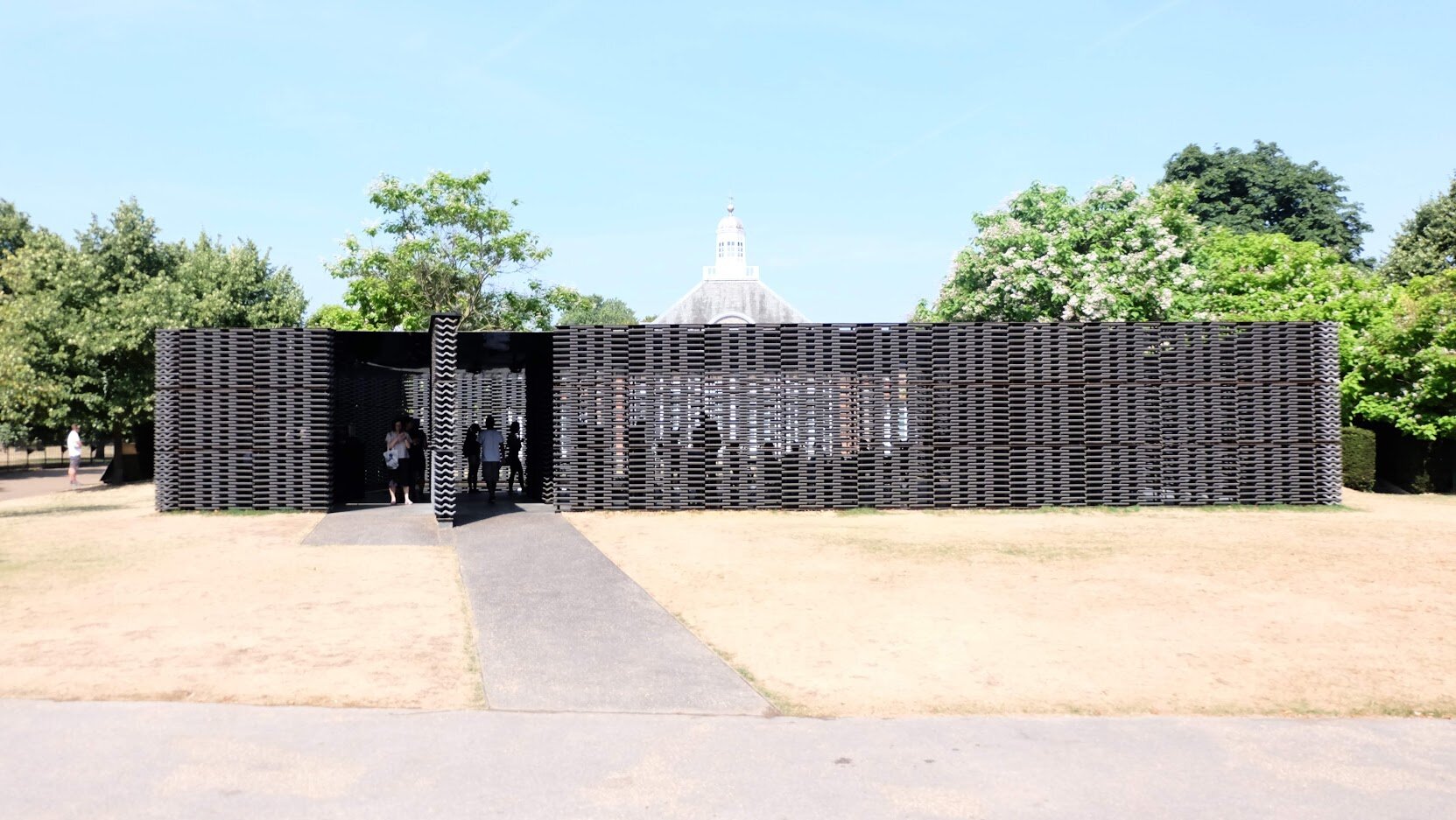 Unlike previous years where the pavilion is openly exposed, Frida's pavilion decides to surround itself with a wall. As you walk up closer to the secretive structure, you notice the thin cement tiles that are threaded together with steel poles, creating a seemingly light, woven, perforated screen. Given this chance to peek at what's on the other side of the semi-revealing screen, you enter.
This enclosed courtyard space cleverly amalgamates characteristics of the Mexican 'celosia' walls (permeable, breeze walls) with standard British roof tiles. In the center is a shallow layer of pond together with the curving mirrored roof, reflecting and distorting the space and light.
Serpentine Pavilion Architect's Statement
The design for the Serpentine Pavilion 2018 is a meeting of material and historical inspirations inseparable from the city of London itself and an idea which has been central to our practice from the beginning: the expression of time in architecture through inventive use of everyday materials and simple forms. For the Serpentine Pavilion, we have added the materials of light and shadow, reflection and refraction, turning the building into a timepiece that charts the passage of the day.
The Serpentine Pavilion 2018 is open every day from 10am to 6pm.